"It's hard to tell with fat people. They're sort-of puffy and..."
– Louisa P, Prague, November 2012. I asked her how old she thought our barrel-chested barman might have been.
7 tags
Watch
More ning-nongs…including yours truly. xx
8 tags
Watch
This is how we spent Sunday, in the bullring at Tarragona, near Barcelona, with 7000 lunatics building towers out of people. I am very sore today. Naturally, getting 80-90kg people trudging over your collarbone or head was never going to hurt, right? This particular tower assembled by our team, Vilafranca, had never been built and deconstructed in competition before. If none of this makes any...
8 tags
9 tags
"Every politician would like every voter to think that he had been born in a log..."
– Bill Clinton, National Democratic Convention, 2012.
10 tags
OK, all you AFL buffs. Did you know that it is 15...
…Garry 'Whiskas' Hocking took the field. Allright, so the first bit is bullshit - I have no idea how long ago it was, although I must be somewhere near it.  Buddha's tie-in with the cat food company may have been a master-stroke of marketing and anointed him a genius ahead of his time…although watching any interview footage of him would suggest otherwise. Anyway,...
5 tags
"Come ON"!!
Watching Lley-Lley playing at the Olympics. Amusing how different it is from Wimbledon. Crappy camera angles, ball boys and girls who look they were only told what to do at the beginning of the match.
Irishism of the day
Wandering along in Co. Down. 'So, whereya from?' says rotund Oirish ma'am. 'New Zealand,' replies mother-in-law. 'OOOH,' she says, excitedly, 'oive got a cousin down there. Don't ask me where he is. South Africa, oi think.'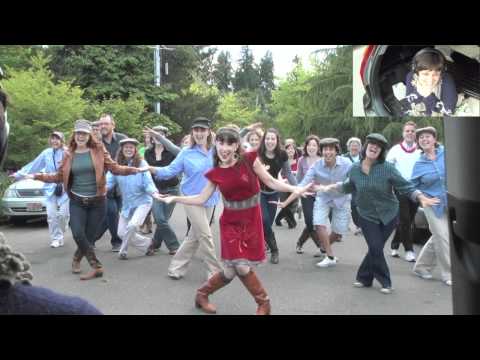 6 tags
13 tags
Watch
It's Blighty, alrighty! Stunning.
7 tags
7 tags
Spam can improve your hearing
I got a very informative email today from someone I didn't even know. Must be one of those good samaritan types. Anyway, it told me all about creams to increase the size of my member. Unfortunately, I misread it at first and thought it helped you to 'remember'. Rubbed some behind my ears and now I look like Mickey Mouse. Can hear a pin drop in Swindon. For all the good it's...
8 tags
6 tags
Fooking gell
I have become the father of a teenager! Wooster, please bring me my zimmer-frame. And give the old cholostomy a bit of a rinse, willya?
6 tags
David Cameron had a poster of Cheryl Tiegs on his...
Gordon Brown had a drawing of the Loch Ness monster in a bikini. Tony Blair had an extra mirror. John Major. Who? Baroness Thatcher had cave paintings of Genghis Khan.
8 tags
British Government declares worst drought since...
Institutes a 'hosepipe ban' whereby any Doris caught watering their daffies loses a finger. If Brian is washing the car, it could be a testicle. Result: it hasn't stopped raining, pouring, sleeting, drizzling, teeming, showering ever since. Domestic pets falling from the sky. Maybe we need to patch in the Middle-East about this lark. If they banned hand-watering, Saudi might...
9 tags
Since the 'hose-pipe ban' in the UK
it has done nothing put p1ss with rain and hail. God knows what would happen if I opened the lid on the barbecue. Probably a blizzard.
4 tags
Bunny question answered
8 tags
"Bigger"
– The perfect response from a friend's son when asked what he wanted to be when he grew up.
8 tags
"Bungalow"
– Schoolyard nickname given to English cricket legend, Ian 'Beefy' Botham. Translation: 'nothing upstairs'. Lovely work, you cruel, funny kiddlies…
5 tags
Be yourself. Everyone else is taken.
Oscar Wilde
5 tags
OMFG...Beabo and Lionel, Marrakech, 2012. →
6 tags
8 tags
Watch
Spring is well on the way in the Coln Valley. D'oh.
3 tags
8 tags
Minus eight degrees this morning
My testicles were clinging to my groin like bats to a cave ceiling. Perhaps I should have considered trousers.
5 tags
Now here's someone using their 'scone' and... →
6 tags
FebFast, FebFast, FebFast...
Really hoping that it is the launch of a new motoring show. Not that ritual of giving up all the good things in life in favour of the 'good for you' things in life.
Watch
Pass the disinfectant please.
6 tags
Welcome to my world...on the wrong side of the... →
5 tags
Miscreant...there, I've said it. #wordoftheday
One of my favourite wordy things. Means a badly-behaved person or someone who breaks the law. Bucolic is right up there. The pleasantness of country life. One thinks of rambling in the spring in England. Ahhhhh. My top of the pops? Hippopotomonstrosesquipedalophobia. The fear of long words. :o)
9 tags
They'll do anything to avoid paying the bill... →
9 tags
I've identified what it is. It is called... →
He said fucking what? →
thedailywhat: What Has Been Seen of the Day: Naturally, he's already a meme. [reddit.]
7 tags
8 tags
But of course the Century Park Motor Lodge, in... →
6 tags
We forgot to drink Amanda's Piddle over the...
Would it help if I explained that Piddle is a brand of beer?
4 tags
How do you know when the holiday is over?
When the backyard cricket bat that was fashioned from a stick was used to set the fire. Thanks Sam, Amanda, George, Sherren, Tim, Henny, Jamiel, Janey and about 87 children for making it a blinder. xx
7 tags
6 tags
Time in Australia 4.09am
Most households have annoying children bright awake and about to share the joy with hungover parents. Hahahahahahaha. Time in the UK 5.11pm. About to pull on my duds and totter off to a Christmas Eve drinks party.  The balance is just right.
4 tags
Watch
I guess that means it is winter. Defs in the top five white powders.